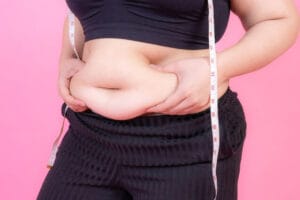 Overweight and obesity are a result of energy imbalance over a long period of time. Energy Balance is like a scale. When calories consumed are greater than calories used, weight gain results.
 You need to watch your weight not just to feel lighter but also to feel confident and energetic so that you can perform at your best. Overweight people are more prone to diseases and it is not advisable to let the ageing bones take excess load.
The type of food you eat and the amount both go a long way in deciding what the weighing scale says to you. Exercise doesn't just burn calories, it builds lean muscle mass that burns fat too.
Losing weight at WOMB WEIGHT MANANAGEMENT INSTIUTE isn't about cutting calories and starving yourself. It's about eating the right foods. Our program are customized uses the latest discoveries in Nutritional Science to promote weight loss. With doctors and nutritionists and find out how an easy-to-follow, customised weight loss diet plan along with simple lifestyle changes can help you lose weight, feel and look better and steadily regain your fitness!
For More Information or to Get Started on Your Journey Today
Contact Us Online or Give Us a Call