Fulfilling your dreams of

Parenthood
We are among the largest service providers in Mumbai for IVF and fertility treatment.
Womb aims to make parenthood spell an immeasurable amount of LOVE.
Welcome to the Best IVF and Fertility Center in India
Our center is equipped with evidence-based and research-oriented modern technologies that help us provide complete, best, and ethical solutions for patients with infertility both male and female; cancer screening and cancer prevention procedures for ovarian, breast, cervical & uterus; diagnosis and management of abnormal babies and the use of laparoscopy and hysteroscopy for female problems and diseases.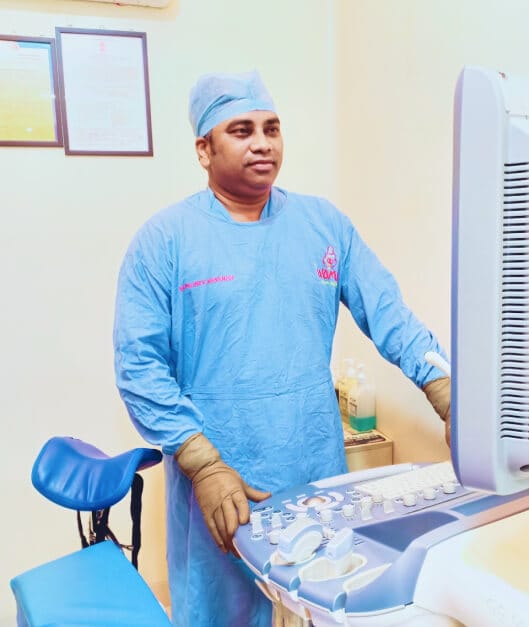 IUI

IVF

ICSI

Fertility Laparoscopy

Fertility Heteroscopy

Male Fertility

Genetic IVF

Egg Freezing

Sperm Freezing

Foetal Reduction
What Our Patients Say About Our Treatment
Great experience as a first timer. I barely waited to be helped when I checked in. The staff and Dr.Milind sir and Dr. Bhoomi mam were all very friendly and helpful. I especially loved how Dr. Milind sir really took his time to explain our conditions with us as well as our treatment options. I had a great visit and the doctor's demeanour has really put me at ease so I highly recommend this. Dr. Milind Sir is a god for us.
One of best Medical Center made by Respected Dr. Milind Wankhede sir where diagnosis and laboratory system is very much advanced .Most of the Dr. Using the word "Sure" in each diagnosis case which they want to be solved. but what is actually "surety" and "conformality is "these two words provided by this institution with their service and advanced techniques. so just visit this Institute for any fertility treatments and regarding queries. For diet planned asked Dr. Mrs Bhoomi Wankhede with her advanced well Disciplinary diet plan which is very helpful for healthy wealthy life. It's a very much complete institute where all queries are surely solved in one roof.
I consulted Dietitian Bhoomi mam for weight loss. I was suffering from pcos and hypothyroid and was unable to lose weight. She helped me to achieve my weight loss goal through her amazing tasty diet plans and other suggestions which I followed regularly and got good results.Thank you mam. I have already recommended her to my friends and family.She is helpful and amazing.
Bhoomi mam, I am so glad to let you know that I lost almost 25 pounds in 4 months which was kind of impossible for me and also had tried so many different things but nothing worked. Thanks to you the diet which u gave me I never felt as if I am actually dieting, I was able to eat everything I liked and also lost weight with that. Thank you so much for helping me out. 😊😊😊
The best IVF centre in India, you won't be cheated here. The doctor is very sincere and humble and he personally takes care of his patients. I am a very dedicated and knowledgeable person.
Natural Fertility Programme
Studies have shown that including certain foods and making changes in regular diet can result in improving fertility. A fertility diet can be very much different from a usual healthy diet. It will include foods that cover the nutrients required by your body in order to conceive successfully. 
While there are various fertility medicines available, there are also fertility foods for getting pregnant that provide nutrition to the eggs and sperms, required for their proper regulation and working.
For More Information or to Get Started on Your Journey Today
Contact Us Online or Give Us a Call